Hello friend,
It was a tough week/weekend. I'm writing this with a background sound of sirens and helicopters going around Los Angeles because of the riots. Between a global pandemic and police violence, the world we live in has never felt so broken. Many lives are being lost unnecessarily. What we are witnessing is not just injustice, it's a crisis of trust. Injustice isn't new: what's new is that it's in our face, one fingertap away. People are increasingly feeling like traditional institutions can't protect them - the threat being a virus or racism.
This year will likely mark a turning point for the next generations. Pay attention to what's going on, listen to as many perspectives as you can, and try to take an active role in influencing positive change.
---
INSPIRATION
🌲 The new powerful campaign by Ogilvy for Greenpeace highlights the importance of clean air using only photographs

🤯 The Gondry brothers made a mind-blowing launch video for Messenger Rooms, Facebook's new video-conferencing feature

📚 A Twitter thread with 10 lessons to stay ahead of the changes in the media industry

🏠 This hilarious 3 minute video shows how production company Sandwich works from home suing Slack

🎤 The top 10 TED talks about storytelling and filmmaking

💼 A hilarious 1 minute video about fake entrepreneurs/startuppers

👟 Nike is back at it with a new, incredibly inspiring commercial

🤟🏿 Speaking of Nike, impossible is nothing: Adidas retweeted their video against racism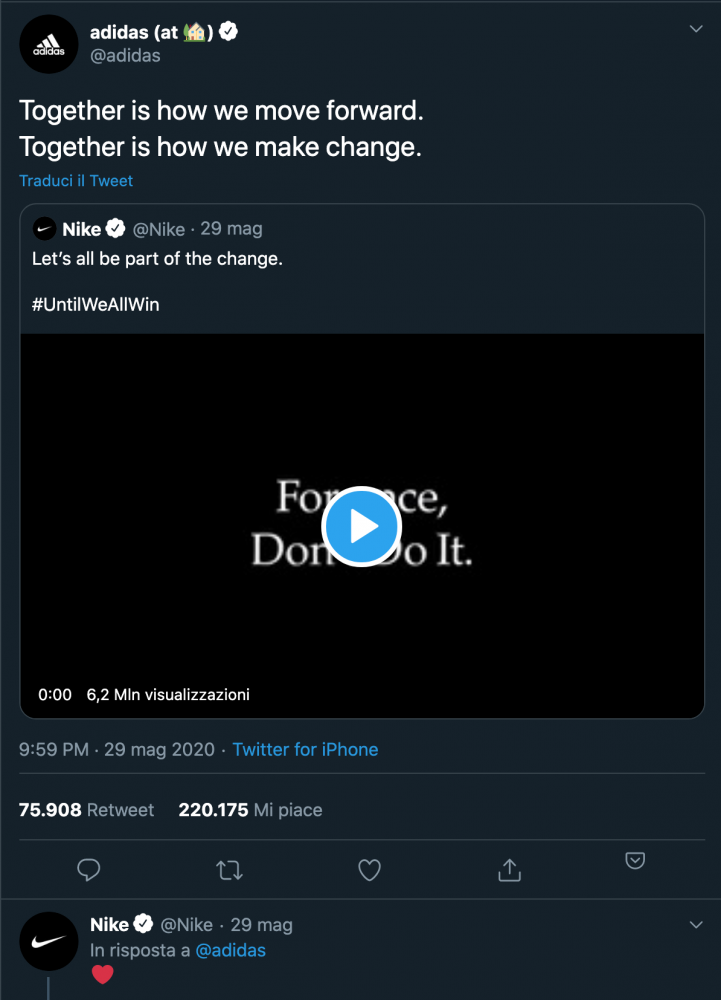 ---
CREATIVE WORK
As a commercial filmmaker, most business owners I talk with know they need video content. What's often holding them back is not knowing where to start. The process can seem overwhelming, but it really comes down to 4 stages.

In this post I describe the framework I use, which I called GASP. After all, the Internet is all about catchy acronyms. The secret in a nutshell: choose your goal, define your audience, create a great story and show it to the right people.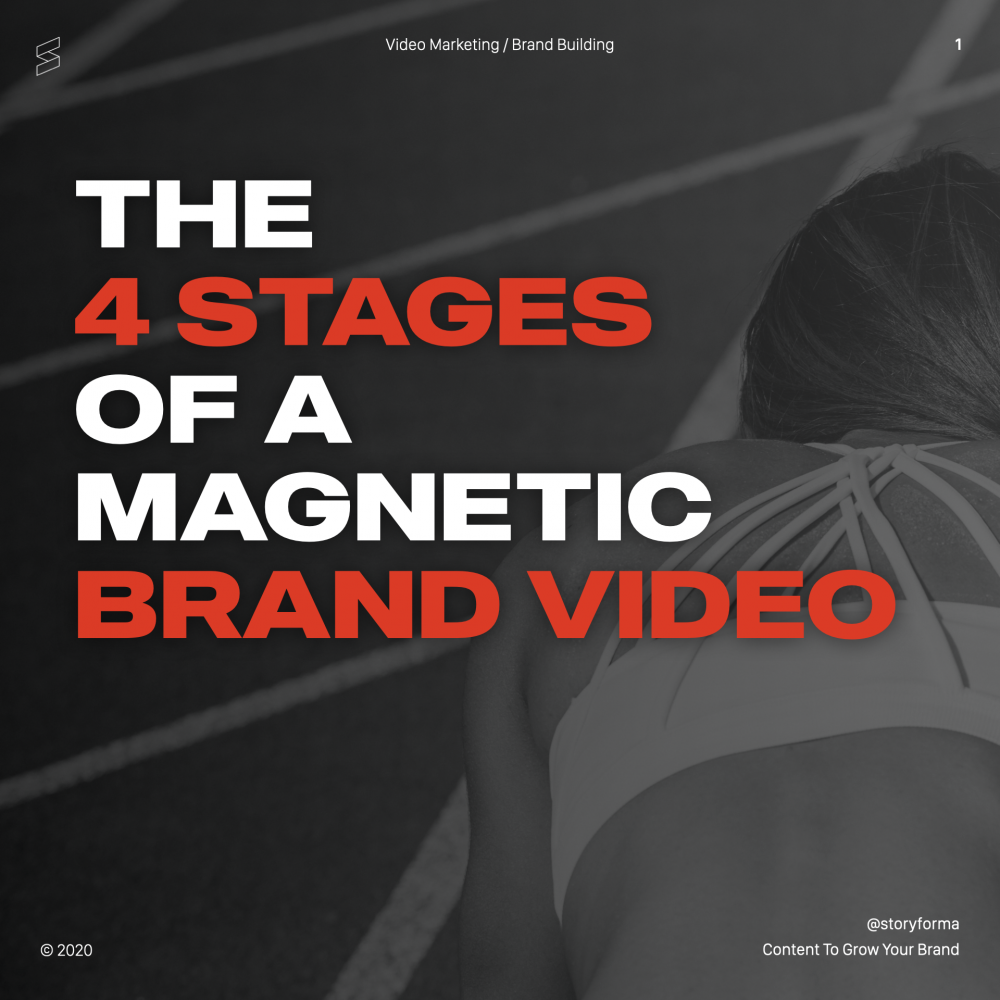 ---
MENTAL WEALTH
A great read on how the next media business can learn from the music industry putting talent and reputation at the heart:

"By pairing brand reputation with the ability to execute on a creator's behalf the ability to help build audience, scale a business, administrative operations and benefits such as legal and medical, the next wave of media will be incentivized to have a heavy financial and philosophical interest in the individuals. And so will the talent. This is an opportunity for the media business to reassert value on top of the current revenue streams by fulfilling a need for creators who should be focused on what they do best: create."
Do you find yourself spending more time printing business cards than finding clients, or buying fancy workout gear instead of exercising? I am guilty of this quite often. When approaching a new project, I spend countless hours planning, researching or doing other activities that give me the illusion I'm doing something.

Truth is, perfectionism is just procrastination in disguise. This article lists 3 counterintuitive guidelines for doing the real thing: nothing is often better than something, the hard way is the easy way and if you're not sure what the real thing is, just ask

After analyzing 10.5M videos, here are the ones with best engagement
SocialInsider published a case study about what kind of videos show the most user engagement.

The main stats:

15% of all Facebook content is video. In 2014 this was 5.47%
Vertical videos get 10% more engagement than landscape videos and 17% more than square videos
It's not all about the creative: Videos with long descriptions (300 words) achieve the highest engagement (0.39%)
The optimal video length is between two and five minutes
Only 12% of all videos are Live, despite driving double the engagement
Brands with a loyal fanbase like Nike and Tesla have one thing in common: they are about the experience - how you feel when you are using the product. this Quora post offers great tips on how to achieve this, including posting content beyond your brand, turning bad experiences into new ones, and doing something unique.
---
That's all for this week. What have you found the most useful?
If you want to support my work, the best way is to share this with a friend or two - they can subscribe here.

Stay safe out there,
- Gian
P.S. I got some of this week's ideas from Filmmaker Freedom and Storythings.
---
"Who the hell are you and why am I getting this email?"
I'm Gianluca, an Italian filmmaker based in Los Angeles. A while back you opted into my email list through my website Storyforma. I like to send out genuinely useful content about working and living as a creative in the digital age. You can always unsubscribe here (and risk breaking this writer's heart).

"I have a project in mind, are you available to chat?"
Of course. You can just reply to this email or schedule a call with me here.

"Is there a place to discuss this stuff and connect with other creators?"
I'm starting a Facebook group, feel free to join us: https://www.facebook.com/groups/ThroughTheNoise/